Here Are Your Insider Tips On Where To Dance Salsa In New York City
As you become a more dedicated and skillful dancer, you will begin to research other places to go out besides your studio (a.k.a comfort zone.) Going to new venues and socials will absolutely help your dancing improve for many reasons. One of the main reasons is because you will be dancing with people from all different studios. This means you will be faced with a multitude of different techniques, styles and turn patterns being learned.
With that said, I always prefer to go to socials that are hosted by actual dance studios compared to clubs. Don't get me wrong – there are a few clubs that host some pretty major and world known salsa/bachata dancing such as the Copacabana, Club Cache, and Gonzalez Y Gonzalez. These 3 clubs are worth the trip.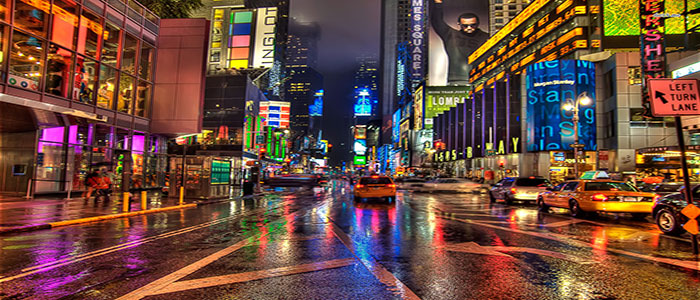 Hop around, try out new venues, and observe each place's vibe and the style of dancers at each.
I like to visit socials however, that are hosted by dance studios because I know that about 99% of the people there are dancers or taking dance lessons. This gives you a plethora of people who are all there to just dance and practice what they have learned. There's not much of that clubby, alcohol-driven, pick-up-line filled atmosphere.
There are bars at these socials and drinking involved, but the focus isn't on just that, which I tend to like more. Some great socials to go to in New York City are Salsamania, Salsa Union, and Toda la Noche. They always have a great crowd of dancers, music and performances. If you are on Long Island, Salsa Fusion is a great place to be as well if you wanted to stay local.
So where is the Best Places To Dance Salsa in New York? I think the best answer for that is everywhere!
You will ultimately grow to be a well-rounded dancer that can hang at any place. After years of dancing around NYC, you will find your own personal go-to's.
Check these links to our other pages for more info on places to dance Salsa in the New York metro area:
Here are the links to The Best Places To Dance Salsa in New York that are mentioned above.
http://salsamaniasaturdays.com/
https://www.facebook.com/salsaunionnyc
http://www.salsanewyork.com/events/toda-la-noche.htm
http://sexnsalsa.com/salsa-fusion-long-island/

Talk Back: We would love to publish an article on the best places to dance where you live. Hit us up on our contact page if you or someone you know would like to write about that for this website.

Tell Others: If you find value in the article, please share it with your friends on Facebook, Twitter, etc.