Who is Salsa4Life and What Do They Do?
Thanks for stopping by. We are super excited about salsa dancing if you can't already tell. We love the dance itself, the music, the people, and the culture around it. It is so much a part of us that we just want to help others come to enjoy it as well. To learn more about us take a brief look below at 1) What we do as a salsa dance business 2) Who we are as individuals 3) How we met and became a couple.
Our mission is to support both the growth of dancers in the Latin dance community, and the businesses that serve them.
We accomplish that by helping to grow the Salsa dancing community in Portland, Oregon by hosting and supporting events that are fun, friendly and vivacious!  Second, we provide information through our blog, leadership courses and coaching, and our dance event directory to help strengthen individual Dancers, and Dance Business Leaders in the Latin dance community around the world.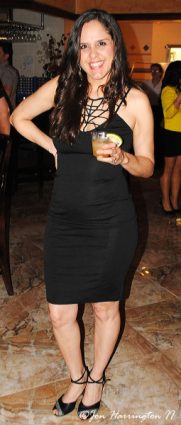 Clara Toro-Douglas
Founder & Owner
Clara Toro, a native of The Bronx, New York, is of Puerto Rican descent. Clara's roots in teaching, promoting and organizing salsa events in Richmond, Virginia go back to 2006. Two years later, her successes led to the formal establishment of her company, salsa4life.com. Clara's background in dancing salsa dates back to 1993 in the hot salsa venues of New York City. After graduating from Baruch College in NYC with a B.B.A in accounting, she relocated to Richmond in 1998.
In 2017, Clara and her husband Michael moved to Portland, Oregon. They continue to coordinate the activities of Salsa4Life in Portland and are active participants in the Portland salsa community.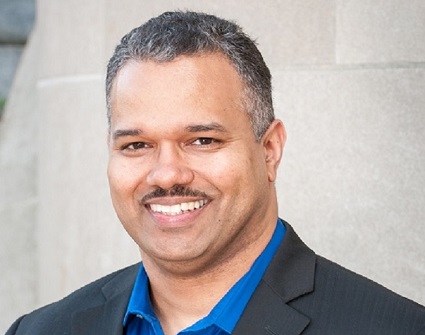 Michael R. Douglas-Mathenge
Salsa Instructor / Writer / Web Master
Michael was born in Portland, Oregon. His childhood fascination with magic eventually led him to build a
career as a magician.
After college, Michael worked as an IT Support Specialist at various companies. He eventually married and has two adult children. He also served as the senior pastor of a small church for 15 years. Today, Michael entertains crowds at private parties, family events, and corporate functions. Michael also works alongside his wife, Clara, in teaching salsa dance lessons and promoting Latin dance events.
Clara and I met in July of 2008 at a Salsa event. She had been involved in salsa dancing for a number of years and I was just beginning my salsa journey.  For the rest of the story click here.
Join Our Dancer Community
When you submit your contact information below, we'll send you our periodic salsa dance newsletter. It's absolutely free and yet priceless.
As a thank you for joining, you'll receive our FREE article "8 Tips to Lead and Follow Better" in your first email from us.
Our content that is crafted for you. We listen to your interests and deliver training, inspiration, and news to help you grow in you skill and love for all things salsa.
Our newsletter is void of hype, never pushy, and always free.
We will never sell your information to any third parties and you can unsubscribe at any time with the link at the bottom of the email (but you won't want to 😄).  View our full privacy policy.