It's Not Just About Ballroom Dancing. It's Teaching Children About Life.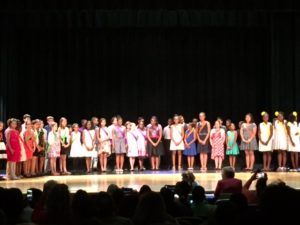 I'm amazed at how she does it. Imagine taking a classroom full of 10 and 11 year old boys and girls and teaching them structured partner dancing. I don't mean the simple bounce or rock side to side stuff like Will Smith tried to teach to Kevin James in the movie Hitch
. Think more like Dancing With The Stars….with 5th graders.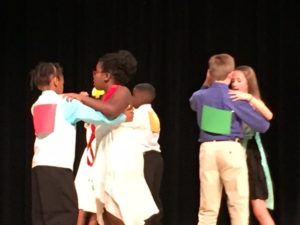 Who am I talking about? My wife, Clara Toro. The first hurdle she had to overcome was just getting the kids to even touch each other's hands. The strategy is to ease into it. Just get them to face each other and place the boys palm on top of the girl's palm. That's it. This is huge in the minds of many of the kids. Some will pull their hand into their shirt sleeve and avoid touching skin. For others it was just putting the tip of one finger on the girl's palm. Hey! It's a start.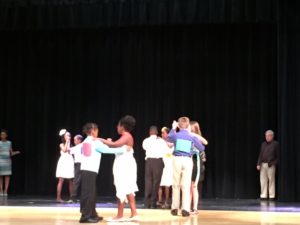 Eventually they learn to partner dance. The dances include Merengue, Rumba, Swing, Foxtrot, Waltz, and Tango. As of this writing, Clara and other instructors around the greater Richmond area teach these classes at about 16 schools that include private schools, City of Richmond and Chesterfield County public schools. I attended the culminating event of their semester long instruction of these great kids. It is called "The Colors of the Rainbow Team Match". It includes dance presentations by 12 students from each participating school.
I was amazed at not just their skill but also at their level of professionalism and maturity as I watched the boys politely escort their partners to the dance floor. The dance teams were surrounded by adult professional dance judges. The teams from each school cheered on their team mates as they danced.
The event, held at Huguenot High School's auditorium, was full of proud parents as they cheered on their kids at the event. The dance teams were judged on rhythm, frame, and style. The gold medal winning team was from Falling Creek Elementary School.
From an initial glance, if you conclude that the Dancing Classrooms program is about teaching young people ballroom dances, then that would be a mistake. From their web site at DancingClassRoomsgrva.org, I learned that…
"Dancing Classrooms is not about teaching ballroom dancing. The dance is a tool for getting the children to break down social barriers, learn about honor and respect, treat others carefully, improve self-confidence, communicate and cooperate, and accept others even if they are different."
Wow! That says a lot. It is simply genius to sneak all of these positive life lessons in on the kids disguised in the garments of dance lessons. Hold on. There's more.

Dancing Classrooms, "utilizes ballroom dancing as a vehicle to change the lives of not only the children who participate in the program but also the lives of the teachers and parents who support these children."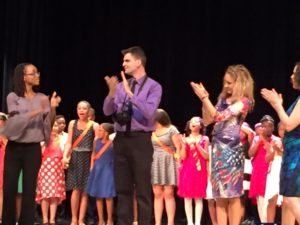 The great Teaching Artists that made this event happen were Jewel Barber, Boris Karabashev, Senior Teaching Artist, Maria Vysotskaya, and Clara Toro (pictured left in order). They comprise the Richmond, Virginia chapter of the Dancing Classrooms. Maria also serves as the Area Director/School District Liaison for Dancing Classrooms.
This little known international organization is sponsored by local businesses and individuals. However, it started with just the volunteer efforts of one man in New York City. This multi-award winning ballroom dance champion is Pierre Dulaine.
You can learn about his amazing story by seeing the docudramas, Mad Hot Ballroom, Dancing in Jaffa, and the major motion picture, Take The Lead, which featured Antonio Banderas as Dulaine. Get your copy using our affiliate links to Amazon by clicking the pictures below. (Please note that your purchase with these links costs you nothing extra and earns a small commission to help support this site.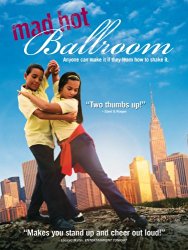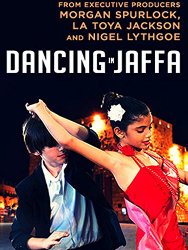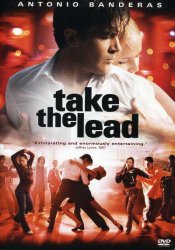 When you see some very young and agile dancers with great manners hit the floor in your community, it may be due to the efforts Dancing Classrooms. To learn more about them, donate, or volunteer, visit them at DancingClassRoomsgrva.org
Related Article: Health Benefits of Dancing Salsa

Talk Back: Tell us about your Salsa friend. What makes him or her special? Or, tell us what makes you a loyal Salsa friend. Feel free to change names to protect the guilty. Let us know in the comments below.

Tell Others: If you find value in the article, please share it with your friends on Facebook, Twitter, etc.