RICHMOND SALSA & LATIN DANCING EVENTS
We try to post events that have been consistent for about 6 months or longer. The schedules and other details may change before we can update the site. Be sure to call ahead to confirm the details.
Some of the events listed below are hosted by Salsa4Life.com. You may also find the latest updates and RSVP on our facebook page!
Tuesday
When: Every Tuesday
Where: Emilio's Restaurant (Fan) – 1847 W. Broad St.
Time: 8:30 pm – 12:00 am
Cost: $5 over 21 / $7 under 21
Hosted by: DJ Stephen Greene
Thursday
Join us every Thursday for a fun night of dancing except Thanksgiving Day.
Music: Rotating Guest DJ's playing Salsa, Bachata, Merengue, Cha Cha and Latin Mix
Dance Lessons: Salsa and Bachata lessons 8pm-9pm by Roberto Bisbal| No partner required!
Dancing: 9pm – midnight!
Where: 16 N. 17th St. Richmond, VA
Cover: $5 (includes lesson)
Ages 21+ / Casual Chic attire requested!
Saturday
When: Every Saturday
Where: WXYZ Aloft – 3939 Duckling Dr. Glen Allen, VA
Time: 9 pm-12 am
Lesson: 8:30 pm-9:00 pm
Cost: $5 | Ages 18+
TEL: (804) 557-0411
Hosted by: Boris and Anita
Best Salsa Dancing in Richmond
If you are looking to enhance your nightlife with some Salsa dancing in Richmond, then take a look at the Salsa dance clubs below.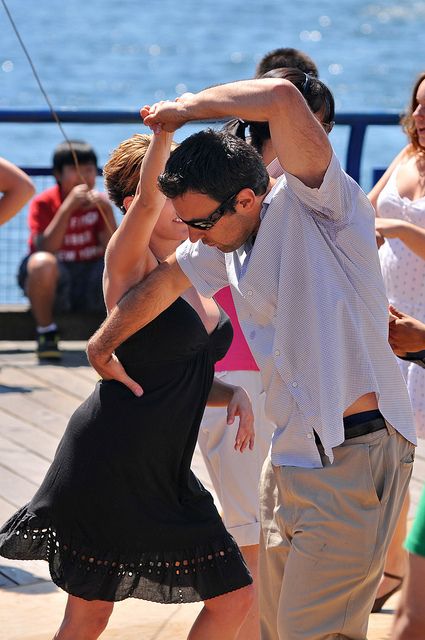 What To Expect
These Latin dance clubs usually feature a mix of Bachata dancing and music such as Merengue, Cha Cha, Reggaeton and Kizomba. In our travels around the country, these Latin nightclubs are generally a restaurant or bar that has a night dedicated to one or more of these specialty Latin dance styles. At times you will find that these hot spots for Salsa dancing are at a ballroom, hotel lobby, or other non-traditional location for dancing.
Double-Check The Schedule
The schedules and other details at these dance clubs change often. Be sure to click the event link below to get a phone number or web link so you can confirm the details.
You Know Something We Don't Know?
Where are the hot Salsa dance clubs in Richmond? What about Bachata dancing? If your favorite spot is not listed here or the information is not accurate, please click this Dance Club Update button and let us know.
Read Below to Maximize Your Salsa Dancing in Richmond Virginia
Want to Dance in a Different City?