Salsa dance shoes are designed to give you hours of comfort while dancing and also allow you the least amount of friction to make your turns easier. Just like street shoes, Salsa dance shoes vary in quality. Your selection will need to consider fashion, comfort, price. In general, you get what you pay for. You may get some input from other dancers to help in your selection.
Keep in mind that Salsa shoes generally will have a suede sole. This makes it much easier to turn. At the same time, it means that these soles are not meant for walking outdoors or on any surface except wood. You should also get a shoe brush to help keep the nap of the suede sole as friction-less as possible. See the image below.
Another option is the dance sneaker. This is a great option if you don't want to dance with heels. Also dance sneakers are sometimes available in a plastic sole that can be worn outdoors and still allow you to turn well when on a wood dance floor.
Standard Salsa Dance Shoes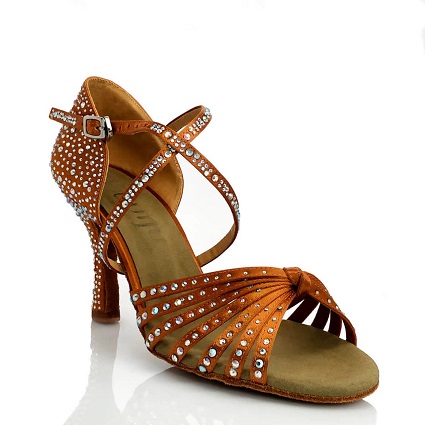 Joya – Nude Strappy Knot Crystal Latin Performance Dance Shoes Suede Sole 3.5 Heel
Click image for current price.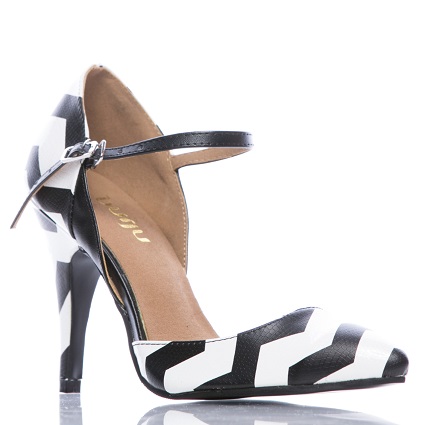 Charlotte – Black and White Closed Toe Stiletto Pump – 4 inch Heels
Click image for current price.
* Note that we are likely an affiliate for any vendors mentioned. Using our link for your purchase does not cost you anything, but it does give us a few cents in commission from any purchases. Thank you for your support.