Events Search and Views Navigation
9:00 pm

"Bachateando Wednesday's" has just been added to the calendar at Aztec Willies! Be sure to join us for a night of pure bachata urbana, sensual y tradicional to beat the mid-week blues on the dance floor… I look forward to seeing you there!!!
Find out more »
9:30 pm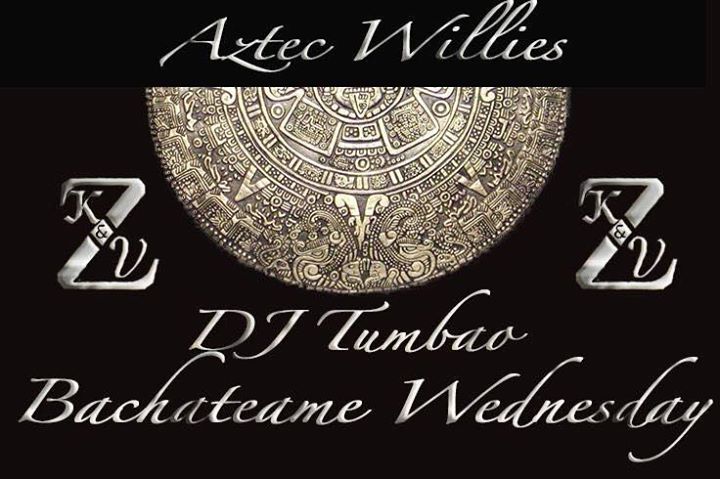 Every Wednesday at Aztec Willies with Kloie & Victor will be teaching a free bachata class from 9:30 to 10:00pm and music by Dj Tumbao till 1:00am
Find out more »
+ Export Events
Review Policy: We would love if you share your fair and objective review of this dance event! Try to be as descriptive as possible in your review. Simple reviews ("This place is great!") will be deleted. If this is your first time leaving a review, your review will be held in moderation until it is approved. No reviews by event organizers or event promoters please. No personal attacks. Salsa4Life and it's staff reserve the right to delete any reviews that are in violation of this policy.