Salsa at Century Club
March 6 @ 8:00 pm

-

12:00 am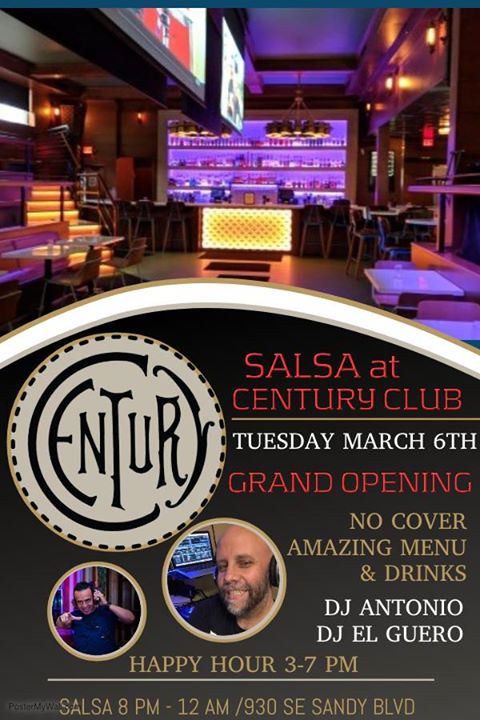 Come, my friends, and join us at Century Club for a night of unforgettable Salsa dancing!!! Arrive early and enjoy the happy hour from 3pm to 7pm. Tiered stadium-style seating, surround sound, rooftop deck, and outdoor patio with a fire pit, Century Club is the perfect playground for celebrating the beautiful thing we call Salsa!!
Salsa starts at 8pm with DJ El Güero and DJ Antonio.
No cover charge for the entire month of March!!
21 and over
We look forward to celebrating this wonderful new venue with all of YOU:)
Review Policy: We would love if you share your fair and objective review of this dance event! Try to be as descriptive as possible in your review. Simple reviews ("This place is great!") will be deleted. If this is your first time leaving a review, your review will be held in moderation until it is approved. No reviews by event organizers or event promoters please. No personal attacks. Salsa4Life and it's staff reserve the right to delete any reviews that are in violation of this policy.